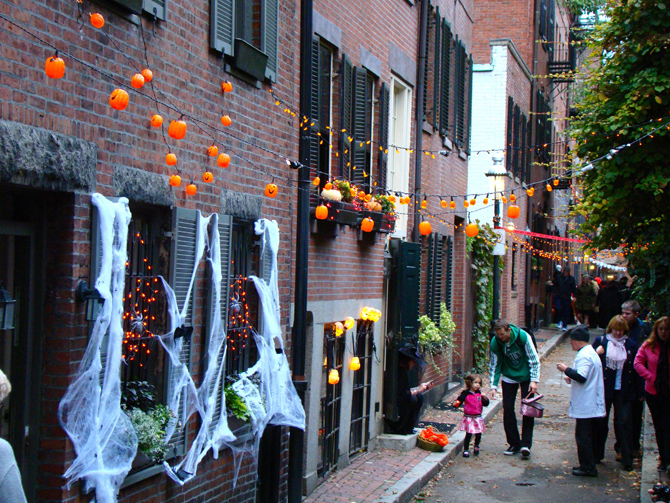 Beacon Hill is one of the best neighborhoods to check out during Halloween. In addition to all the wonderful decorations, Boston By Foot celebrates their 'Beacon Hill with A Boo' on Friday, October 31st, which is a treat for all ages!
"Hear stories of ghosts, murders and mayhem that haunt this quiet neighborhood while walking among the Halloween decorations and the people who come to Beacon Hill every year to celebrate.
If you have never been to Beacon Hill on Halloween, this is one of those must-see events in Boston.
This Halloween event highlights Beacon Hill's rich heritage of mystery and suspense. See the home of the murdered George Parkman and learn what happened to his dismembered body. See where the Quakers were hanged and famous men buried, and many more scenes of the macabre."