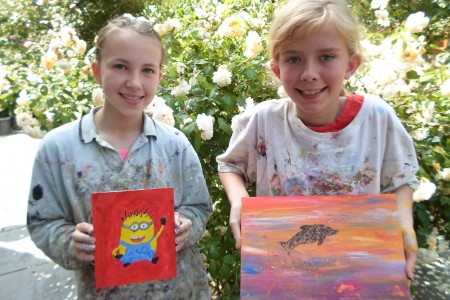 The Guild of Boston Artists will be hosting in a four-part series of Art Discovery classes for children in Back Bay.
"Classes will be held in the gallery on Saturdays from 10:30 AM-12:00 PM, starting October 25.
Demonstrations and classes will be led by some of the Guild's talented artists, who will share with children that art is joyful, fun, and super cool. After each discussion, the children will have an opportunity to make their own paintings.
Classes and supplies are free of charge, a service the Guild of Boston Artists provides with the goal of inspiring the next generation of artists "
Please click here for more information on The Guild of Boston Artists and their classes.