Compare Mortgage Rates & Get Prequalified
Get a Live Mortgage Rate Quote from a Local Lender
Fill out the form to the right and we'll submit your information to our local mortgage affiliates for accurate rate quotes. Get the best rates for your needs.
Get your rates and be prequalified now ---------->>>
Being prequalified is the 1st step in the buying process

Knowing what rates you qualify for enables you to shop smarter

See what other loan programs might fit your needs

Mortgage rates are near all time lows! Get your own personal live mortgage rate quote to the right ----->>
Ravi Pahuja - Residential Mortgage Services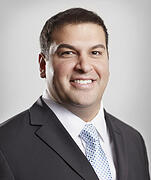 Ravi is Senior Mortgage Banker at Residential Mortgage Services. Residential Mortgage Services Corporation is a Direct Lender who concentrates on four crucial components that we find to be essential to our clients, investors, our staff, and the communities in which we serve. We value our clients' wants and needs and focus on building relationships that stand the test of time.
Residential Mortgage Services
91 Franklin Street, 1st Fl | Boston, Ma 02110
617.549.7579