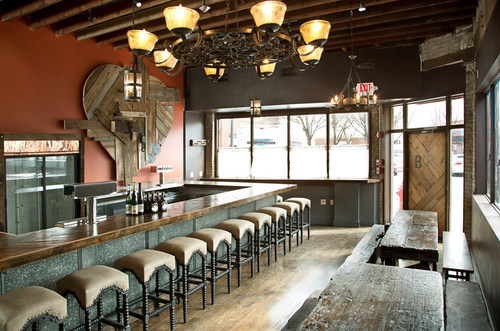 Union Square in Somerville is known for its bars, eateries and history. That's why Bronwyn will be a wonderful addition to this neighbhorhood's already happening environment.
Bronwyn's atmosphere is comfortable and contemporary. The owners, a husband and wife duo, plan to "pay homage to their German roots by serving food and drink inspired from the region" which will include Bavarian sausages, riesling sauerkraut, pretzels and foie gras.
"This new spot has the potential of joining the already flourishing nightlife scene of Union Square. It plans to offer Eastern and Central European beers, but local beer fans don't fret -- American beers that are brewed in the European style will also be available. Craft cocktails, wines from central Europe, and schnapps will also make up the drink menu."
While Bronwyn opens May 15, you can start making reservations on May 11.