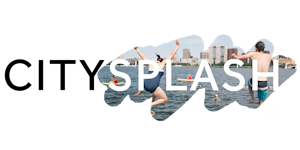 "SWIM THE CHARLES with the Charles River Conservancy
DRESS UP AND JUMP IN on Saturday, July 25 from 10am - 3pm at the Boston Esplanade for a day of costumed fun! (August 15 is the rain date for this event.)
On July 25, the Charles River Conservancy will be hosting its first-ever swimming-themed costume competition. Join us at the Fiedler Field at 2:00pm to participate in this open-to-all competition. You don't have to register to swim to enter the competition!
All kinds of swim gear are welcome: vintage swimsuits, rented swimwear, inflatable accessories, even swimsuits that don't look like they would float. (Please make sure all costume entries are family-friendly!) Check out our website for more ideas:thecharles.org/competition
Grand prize will be a $100 gift card to the Garment District in Cambridge. The second place prize will be a 1-month membership to Commonwealth Sports Club.
Here is a map of the location with swim event information and transportation options.
All swimmers must be age 10 and up. A bag check and bike lock-up area will be available to store personal items.
The swim is FREE, but registration is required and donations are warmly welcomed! All donors will be entered to win 2 tickets to the Red Sox/Yankees game at Fenway on September 2."