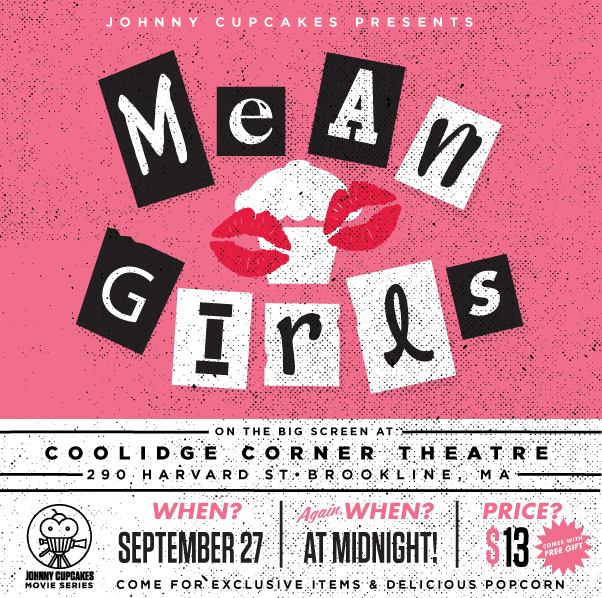 The Coolidge Corner Theatre isn't your typical theater. Located in Brookline, this theater is known for presenting independent and nostalgic films for viewers and hosting interesting events for all to enjoy.
After Midnite, a slew of "late-night weekend programming for the cool insomniac crowd including; horrifying, weird, camp, avant garde, tripped-out movies, and cult niche live performances" is one of the current programs going on at the theatre.
On Saturday, September 27th at 11:30pm, the After Midnite program will be showing 'Mean Girls' presented by Johnny Cupcakes.
"Each month, local entrepreneur Johnny Cupcakes emerges from his super secret T-shirt laboratory to screen some of his all-time favorite childhood movies here on the Coolidge's GIANT screen."
Mr. Cupcake will be at the theater to not only "host and inspire movie-related mischief, he also comes armed with limited edition posters and Tees to sell that are made just for each show -- get 'em while they're hot!"
For more information on After Midnite, and other scheduled productions at the Coolidge Corner Clubhouse, check out there website here.