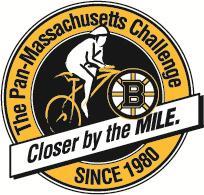 "The Boston Bruins Foundation and Bay State Cruise Lines have partnered to host the annual "Boston Bruins Harbor Cruise" on Wednesday, July 22, to help raise money for the 2015 Boston Bruins Foundation Pan-Massachusetts Challenge Bike Team. Bruins fans will set sail aboard the M/V Provincetown II cruise ship from 7:00 p.m. - 10:00 p.m. The cruise departs from the World Trade Center Pier (200 Seaport Boulevard, Boston, MA 02110) at 6:20 p.m.
While on-board, Bruins fans will be able to experience Boston and its beauty while enjoying dancing and the fun-filled music of Scott Damgaard (scottdamgaard.com). The cruise will also provide fans with the opportunity to interact with Bruins alumni and special guests, as well as win one-of-a-kind silent auction and raffle items.

About the Boston Bruins Foundation

The Boston Bruins Foundation is a 501(c)(3) non-profit foundation whose mission is to assist charitable organizations that demonstrate a strong commitment to enhancing the quality of life for children throughout New England. Since it's inception in 2003 by the Jacobs Family, it has raised more than $20 million through a series of fundraising events. The Foundation, which provides grants to organizations that meet the standards of its mission, concentrates on athletics, academics, health and community outreach programs that help enrich the lives of children throughout New England.
The event is 21+ and valid identification is required prior to boarding. All net proceeds will benefit the Boston Bruins Foundation Bike Team riding in the Pan-Mass Challenge, a two-day, 190-mile route which runs from Sturbridge to Provincetown, MA."
Click here to buy tickets!