26 bars and restaurants in Fenway and Allston celebrate the signature Viking Helmet with exclusive food specials, celebrity dj's, contests, prizes and free bowling, ping-pong, and billiards!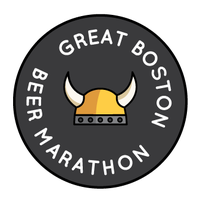 You'll be having fun. You'll be doing good! Donation and Benefit drawing for The National MS Society
Concept:
Marathon= 26.2 Miles
Great Boston Beer Marathon= 26 Bars.
The . 2 is up to you!
Timeframes:
10am-1pm 'Starting Line' at House of Blues
All check in to get the Famous Viking Helmet, t shirt and super swag

DJ-Dancing-Benefit Drawing-Contests-Games

Several package options available
2-4pm 'Hearbreak Hill' with Radio 92.9 BOS on Landsdowne
Explore the Fenway Bars and later on to conquer Allston
with GBBM Map highlighting:
All 26 featured bars and restaurants offering specials for those adorning the

Viking Helmet!